A concentrate of Provence
Welcome to La Gloire de mon Père !
On a paved square in the heart of Seillans, one of the most beautiful villages in France, we set up our terrace in the shade of plane trees.
Around the fountain or in our room offering a magnificent panoramic view over the Esterel, take the time to enjoy, to the song of cicadas, a refined Mediterranean cuisine that our chef and its team propose to you according to the seasons.
THE RESTAURANT
Our cuisine: the trend to serve the traditional

To always offer you an authentic and above all quality cuisine, we cook fresh products according to the seasons.
A lunch formula (including wine and coffee), several menus, suggestions on slate, offer a wide choice for all your desires of Mediterranean cuisine that evoke the Provence.
With the reward of being in several guides, we reassure ourselves in the path we have chosen.
A bit of history: thank you Dad , thank you Mom
At the retirement of his parents, who were the bakers of the village for thirty years, Eric Brunel transformed the bakery into a restaurant (with their precious help!) to open on the 2005 season.
By the name of the restaurant and taking advantage of this rare opportunity that life offered him, the homage was given as a good grateful son for all the past labours to enable him to carry out this enterprise.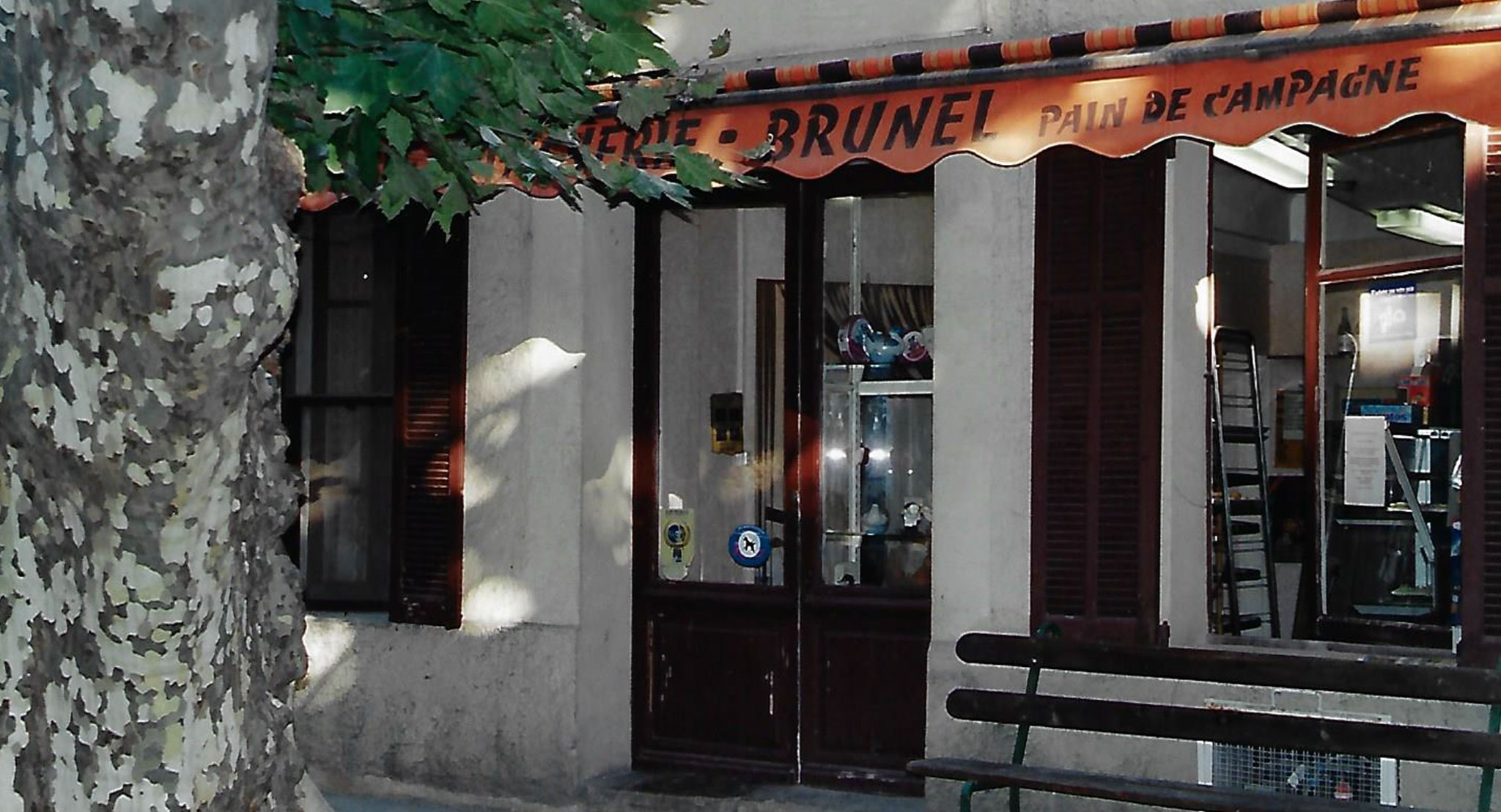 The restaurant and its authentic terrace
Under the two hundred-year-old plane trees, around a fountain and its wash-house, installed on a paved square in the heart of the village, the restaurant La Gloire de mon Père sets up its terrace.
Our pretty room reveals a panoramic view of the plain and the Esterel.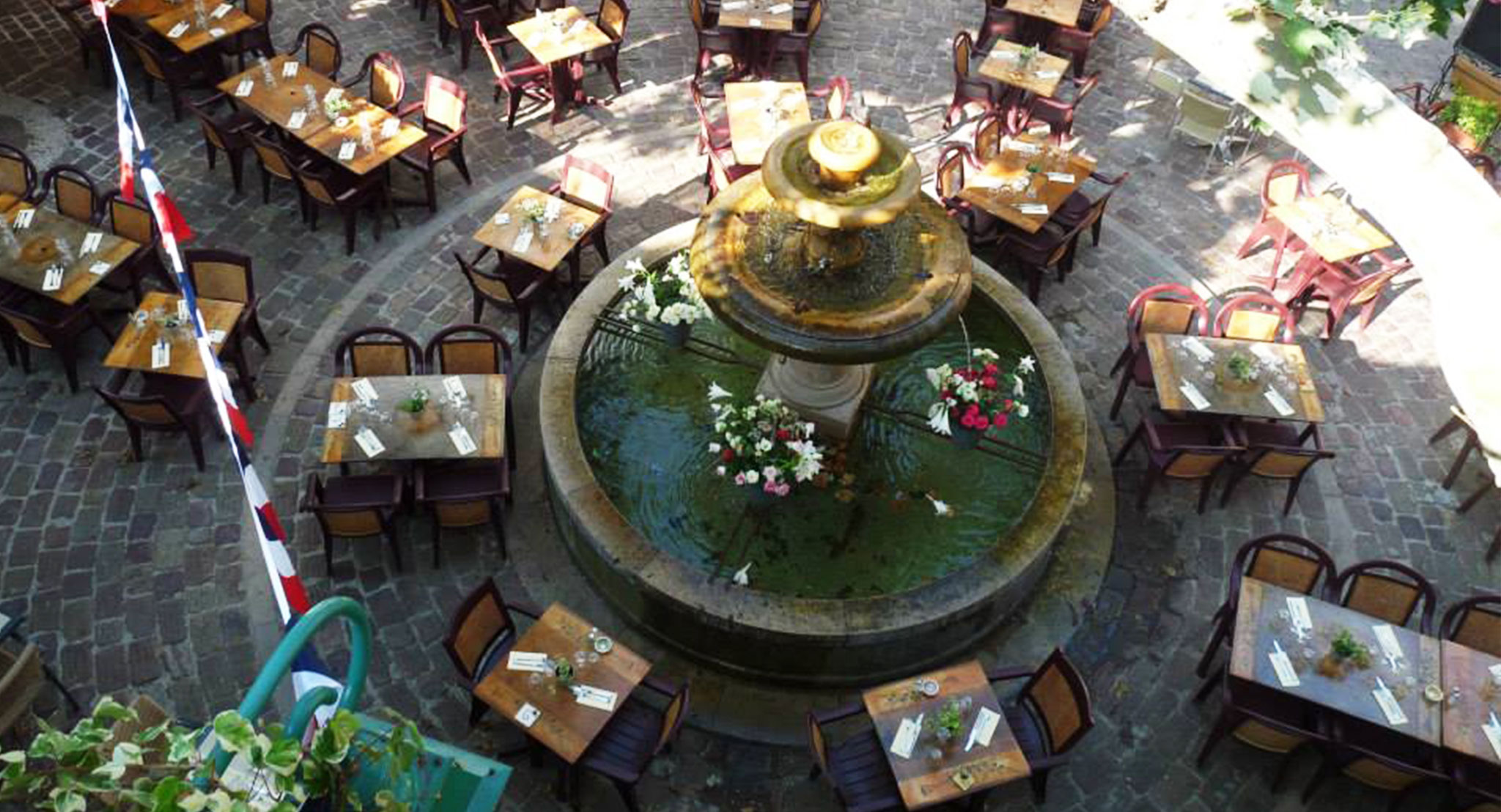 THE VILLAGE
How beautiful our village is!
Ranked among «The most beautiful villages in France», Seillans clings to the hillside, proud of its two hillsides that surround it like a circus.
The well-being he exudes and his beauty have attracted many artists such as Max Ernst, Dorothéa Tanning or Robert Doisneau, who lived in Seillans for many years. Many painters and sculptors settled in the village, through galleries or small workshops, all certain that Seillans has everything to be adored.
Strolling through the alleys, it is not difficult to imagine the village two centuries back, the authenticity having been put forward during the various restorations of this preserved heritage over time.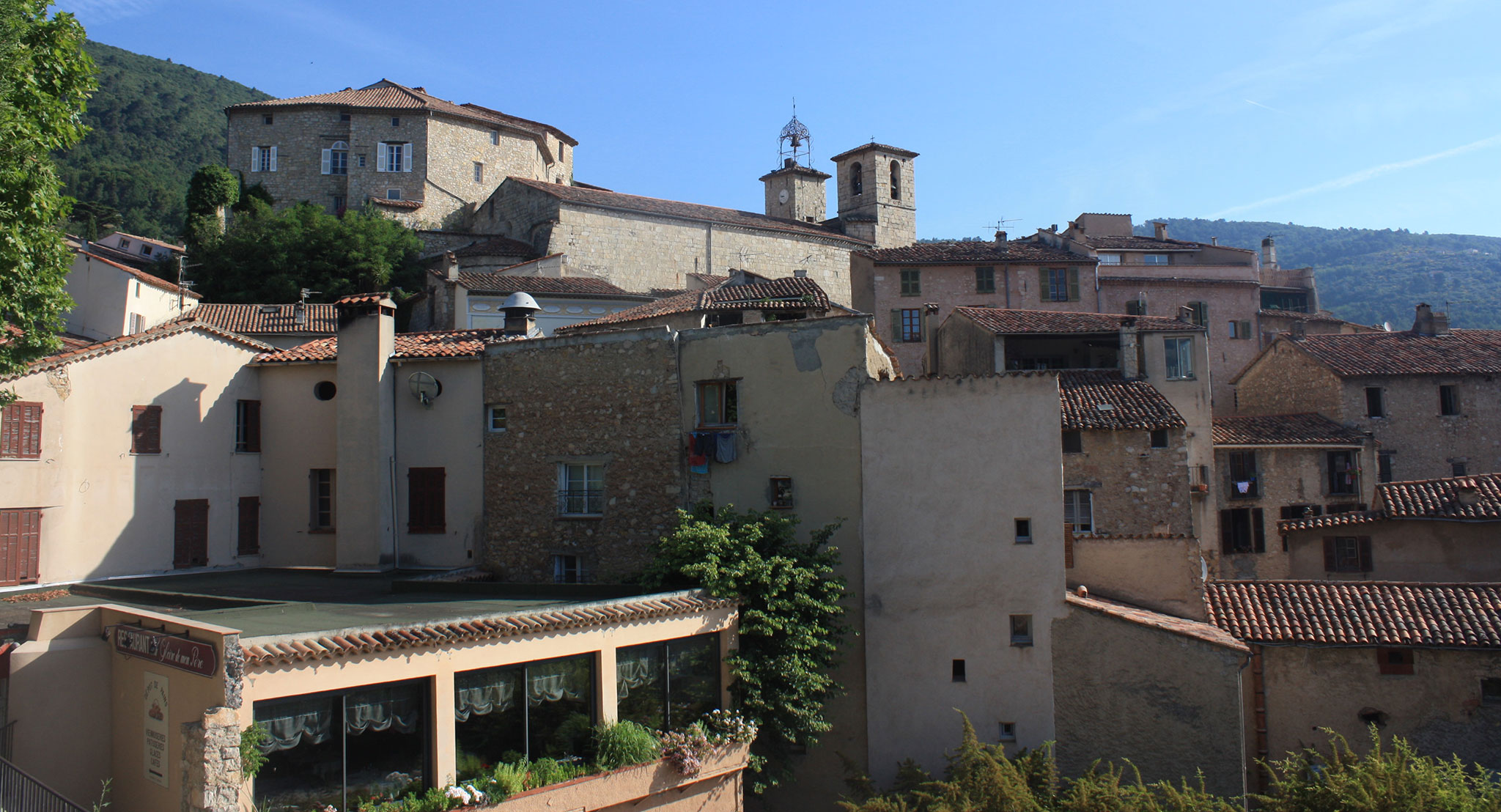 OUR PARTNERS